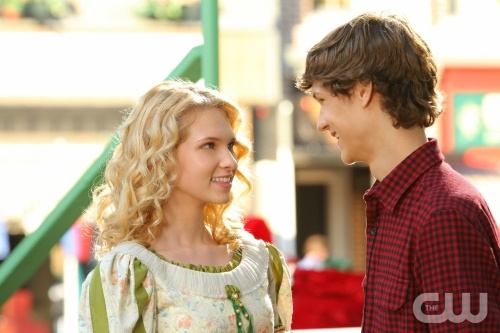 Magnolia is the name of a character
on the t.v. show Hart of Dixie.
Magnolia ~ flowering tree ~ French
Magnolia is a lilting floral name that seems especially appropriate this time of year. It's feminine sound drips with charm and evokes a southern garden scene. It's what I would call a statement name, and while it's very unique it's also familiar and accessible.
History & Use
Magnolia is the name of a species of flowering trees, with varieties growing in Asia, Africa, and North and Central America. The magnolia tree is named after French botanist
Pierre Magnol
. The genus name magnolia was first used in the early 1700s. In the U.S., magnolia trees are found primarily in the East, with the most popular tree being the southern magnolia, found in the Southeast.
Americans used the name Magnolia with the most enthusiasm in the years 1902-1912. After that, statistics show that parents chose the name less and less until it fell out of the top 1,000 in the year 1941.
The play
Steel Magnolias
, which debuted in 1987 and later became a blockbuster movie, brought to life a group of Southern women who were both strong and delicate. The popularity of the movie strengthened the public's association with magnolias, women, and the South.
(Potential) Popularity
Surprisingly, Magnolia hasn't yet returned to the top 1,000 names in America. I do expect it to soon, in part due to the recent appearance of the character in Hart of Dixie, shown above. But perhaps a stronger reason why this name is due to rise in popularity is the growing trend of floral names as well as multiple-syllable names ending in -ia (think Olivia,
Sophia
, Amelia).
Magnolia is undeniably ready for its five minutes of fame and hopefully more! It's brimming with potential and Southern charm, and while people may be surprised to encounter it, they will probably wonder why they haven't heard the name more often.
Potential Nicknames
Name Rank:
not in the top 1,000
Celeb Babies
No Doubt drummer Adrian Young and wife named their daughter Magnolia, born June, 2011.
---
You May Also Like...
Nature Baby Names
~
Myla
~
Savannah
~
Violet