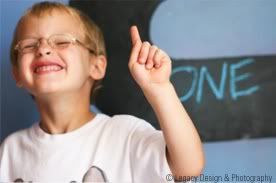 Perfect Options for Middle Names
I created this post originally as a list of "one-syllable middle names," because I know a lot of you are on the lookout for short-and-sweet options. Personally, my surname is three syllables and I feel that a shorter middle name usually flows a little better in my case. But I also want to point out these names make perfectly wonderful first names as well!
What You'll Find
One-syllable names have typically been dominated by boys, and it shows. Traditionally, the quick, simple words are associated more with the male sex. But you will find the girls' names listed here are elegant, sweet, and feminine; I only wish there were more.
One more thing—I didn't include too many "nicknames" or shortened variants of longer names. Some examples are Bob (Robert), Mike (Michael), or Jan (Janet), though those would work too. Feel free to post any additional ideas in the comments section!
Girls



Ann or Anne

Bea

Belle

Blake

Bleu or Blue

Blythe

Bree

Breeze

Brooke

Brynn

Cate or Kate

Claire or Clare

Cree

Dawn

Dea

Dove

Drew

Elle

Eve

Faith

Fawn

Fay or Faye

France

Gail or Gayle

Grace

Gray

Hope

Jade

Jane

Jean

Jill

Jo

Joan

Joy

June

Kay

Lane or Laine

Lark

Leigh

Love

Lu or Lou

Lynn or Lynne

Mae or May

Maeve

Maude

Nell

Neve

Paige

Pearl

Quinn

Rae

Rain or Raine

Reese or Rhys

Rogue

Rose

Ruth

Sage

Shae

Sky or Skye

Sloane

Snow

Swan

Star

Sue

Tess

Wind

Wren

Wynn or Wynne

Yael

Boys



Abe

Ace

Art

Ash

Beau or Bo

Blaine or Blayne

Blake

Blaise or Blaze

Boone

Bram

Brant

Bray

Breck

Brent

Brett

Brock

Brooks

Bronx

Bruce

Bryce

Brynn

Cade

Case or Kase

Cash

Chad

Chance

Chase

Clark

Clay

Clive

Cole

Craig

Cree

Crew

Dale

Dax

Drake

Drew

Earl

Finn or Fynn



Flint





Flynn



Fox

Fred

Fritz

Gage

Garth

Gene

Gent

George

Glen or Glenn

Graham

Grant

Gray or Grey

Guy

Hank

Hawk

Heath

Hugh

Jace, Jase, or Jayce

Jack

Jake

James

Jax

Jay

Jazz

Jett

John

Joel

Jude

Kai

Kade

Knox

Kurt

Lance

Lane

Lee

Lloyd

Luke

Mark or Marc

Max

Miles

Mitch

Nash

Neil or Neal

Oz

Park

Paul

Pax

Penn

Quinn

Ray

Reece, Reese or Rhys

Reed or Reid

Rhett

Rome

Ross

Sean, Shaun, or Shawn

Shane

Seth

Skip

Sky or Skye

Spence

Steel

Stone

Tate

Teague

Trace

Tre or Trey

Trent

Trig

Troy

Ty

Vance

Vaughn or Von

Vince

Wade

Walt

West

Wolf

Wray

Yale

York

Zac, Zack, or Zach

Zane